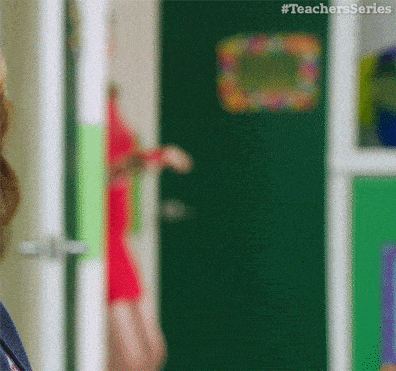 Right in the middle of the #MeToo movement and not long after numerous high-profile scandals of sexual abuse by men at  Fox,  its website developed an obsession with sexual abuse by women.
The New York Times' Jonathan Galinsky has the scoop:
In November, there was the story of a 22-year-old science teacher arrested in Oklahoma for her "sex romp" with a male student. In September, an article told of a 38-year-old teacher who kissed a student and let him "touch her breasts behind Culver's," a burger joint in Kerrville, Tex. And in July there was a report on a 54-year-old music teacher in Georgia who, a headline announced, "blames male student, 17, for tricking her into having sex 'like a used-car salesman.'"
Instances of female teachers sexually abusing male students are rare. But stories on the subject have lately taken up a lot of space at FoxNews.com.
Through the first half of 2017, the site posted fewer than 20 stories on women accused of sex offenses. The new focus started on June 30, when FoxNews.com published an article on "the apparently increasing frequency of female teachers having sex with their young male students." Over the next six months the site posted some 98 articles on instances of sexual abuse allegedly committed by women, most of them teachers.
Tales of the unusual suit the tabloid aesthetic of much of the site's content. What was noteworthy was the spike in coverage of the subject, which began a few weeks after Noah Kotch, a former producer at NBC's "Today" show, became the site's editor in chief. It also came in the aftermath of numerous sexual harassment scandals at Fox News.
Prurience and internal scandals aside, the trend fits Fox News' political narrative. For one thing, it perfectly meshes with Tucker Carlson's "men are the oppressed gender" shtick. This month, which is Women's History Month, Carlson decided to do a series about men's troubles. In the first episode, he said:
"Men are privileged. Women are oppressed. Hire and promote and reward accordingly. Now, that would be fine if it were true. But it's not true. At best, it's an outdated view of an America that no longer exists. At worst, it's a pernicious lie."
In January, Carlson discussed the #MeToo movement by agreeing with his guest that it's "going toward the disappearing of men" altogether. Men are "pretty close to being destroyed" already, Carlson opined.
Second, the "sex-crazed teachers" meme is perfect ammunition for Fox's war on education. In Fox News' America, students are ever at risk of falling victim to liberal brainwashing. Throwing sex into the mix, while making boys and men the victims, must be pure joy to those folks. The only thing to top that would be blaming Democrats and liberals for the sexual perversion.
But maybe that's coming next.
Do you like this post?
---
Karen Weber
commented
2018-03-16 11:27:09 -0400 · Flag
And now they think teachers should be armed?
Neil Gerdes
commented
2018-03-16 07:35:48 -0400 · Flag
Breitbart does the same thing.